Free Management Library

One of the world's largest collections of free, online resources for organizations.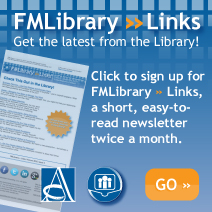 Strengthening Nonprofit Performance: A Funder's Guide to Capacity Building
"There's something for every grantmaker in Strengthening Nonprofit Performance..."

-- Kathleen P.Enright, Executive Director,
Grantmakers for Effective Organizations,
Washington, DC
by Paul Connolly and Carol Lukas, Published by Fieldstone Alliance.
Authors Paul Connolly, Vice President, Conservation Company, and Carol Lukas, Director of National Services, Fieldstone Alliance, synthesize the most recent capacity-building practice and research into a collection of strategies, steps, and examples that funders can use to get started on or improve their funding to strengthen nonprofits.
Who This Book is For
Funders new to capacity building, looking for step-by-step guidance
Funders with years of capacity building experience, looking for new approaches and examples of other funders' approaches
A range of grantmakers, including venture philanthropists, community foundations, family foundations, corporate foundations, and government funders
Funders wishing to expand their work to address community needs locally, nationally, or outside the U.S.
Consultants, trainers, management support organizations, and other capacity builders
Benefits You'll Get
Learn compelling reasons for investing in capacity building
Understand the basic types of capacity building activities
Find out what other foundations are doing
Get a range of costs for various types of support
Clarify your roles and responsibilities in using power and resources, developing expectations, and coordinating with others
Follow a 4-step process to develop, implement, and evaluate a grantmaking plan for capacity building
Choose among 7 widely-used strategies for building the capacity of nonprofits
Discover how to coordinate the roles of funder, nonprofit organization, and capacity builder
This hands-on guide also includes dozens of examples, worksheets, and contact information for organization assessment tools, capacity building providers, and publishers.
Table of Contents
Introduction:The Growing Interest in Building Organizational Capacity
The Origins of This Book
How to Use This Book
Who Can Benefit from This Book
Chapter 1: Why Invest in Capacity Building
Reasons to Invest in Capacity Building
Chapter Summary
Chapter 2: What Capacity Building Is
Capacity Building Activities
Means of Providing Assistance
Chapter Summary
Chapter 3: How to Build the Capacity of Nonprofits
Lessons Learned
The Four-Step Process
Step 1: Plan to Plan
Step2: Take stock
Step 3: Set Direction
Step 4: Take Action and Evaluate
Chapter Summary
Chapter 4: Capacity Building Strategies
Strategy 1: Program Grants That Promote Organizational Effectiveness
Strategy 2: General Operating Support Grants
Strategy 3: Grants Specifically to Increase Organizational Effectiveness
Strategy 4: Capital Financing for Nonprofits and Intermediaries
Strategy 5: Grant Support to Capacity Builders and Intermediaries
Strategy 6: Grants to Conveners, Educators, and Researchers
Strategy 7: Direct Management Assistance
Chapter Summary
Conclusion
Appendices
Appendix A: International Capacity Building
Appendix B: Resources
Appendix C: Worksheets
Useful Nonprofit Publications Written by Members of Our Firm
Other Publisher's Publication for Nonprofit Organizations
To Order This Book, "Strengthening Nonprofit Performance"
To Read About Our Firm's Nonprofit Capacity Building Services
Our firm is one of the world's leaders in providing consultation and trainings about nonprofit capacity building.
Learn more about our services.