Free Management Library

One of the world's largest collections of free, online resources for organizations.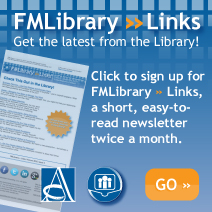 Our Clients -- Sample List of Our Consultation Clients
We work with various types of organizations, including for-profit, nonprofit and government, and ranging in size from start-up to well-established.
The following is a list of some of our clients in our consulting projects from across the USA and into Canada. We've also worked with Microsoft and BP to serve employees in Asia-Pacific, Japan, China, India, Europe, Middle East and Africa.
In addition, the list does not include the many associations and trade organizations for which we have done trainings and presentations over the years, nor the 10's of 1,000s of people who have purchased our publications. Also, our Free Management Library has gotten over 1 million unique visitors a month for several years, and has been available since 1995.
Accenture, Florham Park, NJ
Achieve Services, Minneapolis, MN
Allina Hospitals and Clinics, Minneapolis, MN
Alliance for Sustainability, Ashland, WI
Allianz Life Insurance Company of North America, Minneapolis, MN
American Federation of Aviculture, Austin, TX
American Society for Training and Development, Minneapolis, MN
Bad River Watershed Association, Ashland, WI
Amnicon Camp, Superior, WI
Beyond Petroleum, London, UK
BlueCross BlueShield, MN
Booz Allen, McLean, VA
Boston Scientific, Minneapolis, MN
Brain Injury Association of Minnesota, Minneapolis, MN
Catholic Charities, Kansas City, MO
Central Valley Health Policy Institute, Fresno, CA
College Summit, Washington, DC
Communities Empowering Youth, Tallahassee, FL
Community Extension Project, Chicago, IL
Community Memorial Foundation, Chicago, IL
CompassPoint Consulting, San Francisco, CA
Development Training Institute, Ellicott City, MD
Division of Housing and Community Renewal, New York, NY
Division of Victim Services, Cheyenne, WY
Dry Prairie Rural Water Authority, Culbertson, MT
Erie Community Foundation, Erie, PA
Faith Community for Crime Victims, St. Paul, MN
Family Solutions, Allentown, PA
GAP, Inc./GAP Foundation, San Francisco, CA
Georgia Health Policy Center, Athens, GA
Green Pastures Fiber Co-op, Big Rock, IL
Greenstone Group, Duluth, MN
Gunderson Lutheran Medical Center, Austin, MN
Gustavus Adolphus College, St. Peter, MN
Hennepin County, Minneapolis, MN
Illinois Arts Alliance, Chicago, IL
Illinois Value-Added Rural Development Center, Macomb, IL
International Association of Commercial Administrators, Boston, MA
International Association of Facilitators, St. Paul, MN
Itron Corporation, Cicero, IL
Johnson Center for Philanthropy, Grand Rapids, MI
Kearney Area Community Foundation, Kearney, NE
Kingdom Oil, Minneapolis, MN
Kinship, Inc., Minneapolis, MN
Lacek Foundation, Minneapolis, MN
Lake Superior Initiative, Duluth, MN
Lincolnland Agri-Energy, Palestine, IL
Little Angel Foundation, Chicago, IL
Lowndes County Partnership for Health, Valdosta, GA
MAP for Nonprofits, St. Paul, MN
Make a Wish Foundation of Minnesota, Minneapolis, MN
Meals on Wheels, Minneapolis, MN
Mentorship Program, Kelowna, BC, Canada
Metropolitan Council - Environmental Services, St. Paul, MN
Microsoft, Inc., Seattle, WA
Minnesota Agriculture and Rural Leadership, Marshall, MN
Minnesota Career Development Association, Minneapolis, MN
Minnesota Collaborative Anti-Racism Initiative, St. Paul, MN
Montana After-School Network, Helena, MT
National Network of Adoption Advocacy Programs, Richmond, VA
National Park Service, St. Paul, MN
Neighborhood Development Corporation, Minneapolis, MN
New York Foundation for the Arts, New York, NY
Nonprofit Alliance, Battle Creek, MI
Nonprofit Services Consortium, St. Louis, MO
North Memorial Hospital, Robbinsdale, MN
Northeast Workforce Center, Portland, OR
Northridge Masonic Homes, New Hope, MN
Northwoods Nonprofits, Superior, WI
Ohio Charter School Sponsor Institute, Columbus, OH
Ontario Community Support Association, Toronto, CA
Opportunity Partners, Minnetonka, MN
Organization of Black Airline Professionals, Silver Spring, MD
Palm Health Care Foundation, West Palm Beach, FL
Phyllis Wheatley Association, Greenville, SC
Portland Development Commission, Portland OR
Presbyterian Clearwater Forest, Park Rapids, MN
PRIMEDIA Corporate University Network, Norcross, GA
Rochester Montessori School, Rochester, MN
Search Institute, Minneapolis, MN
Seattle Lighthouse for the Blind, Seattle, WA
Senior Action, Greenville, SC
Southeastern New York Library Resources Council, Highland, NY
Southwest Center on Aging, Chicago, IL
Springboard for the Arts, St. Paul, MN
St. Croix Restorative Justice Center, Hudson, WI
St. Croix Sexual Assault Response Team, Hudson, WI
St. Louis 4 Kids, St. Louis, MO
Suicide Prevention Project, Kotzebue, AK
United Partners for Human Services, Tallahassee, FL
United Way of Greater Houston, Houston, TX
United Way of Greenville County, Greenville, SC
University of Regina, Regina, Saskatchewan, Canada
University of Minnesota Center for Spirituality, Minneapolis, MN
University of Wisconsin - Extension, Madison, WI
Visions, Inc., Boston, MA
Washington State Arts Alliance, Seattle, WA
West Publishing, Eagan, MN
Western Management Development Center (Fed. Gov't), Denver, CO
Women in Technology, Minneapolis, MN
World Youth Alliance, Washington, DC
YMCA of Greater Cincinnati, Cincinnati, OH
YWCA of Greenville, SC